Let us explain how we provide this service and outline what is involved in it from all sides in revolutionising your staffing solution and where and how we add value, allied to our payment structures which align with your cash flow .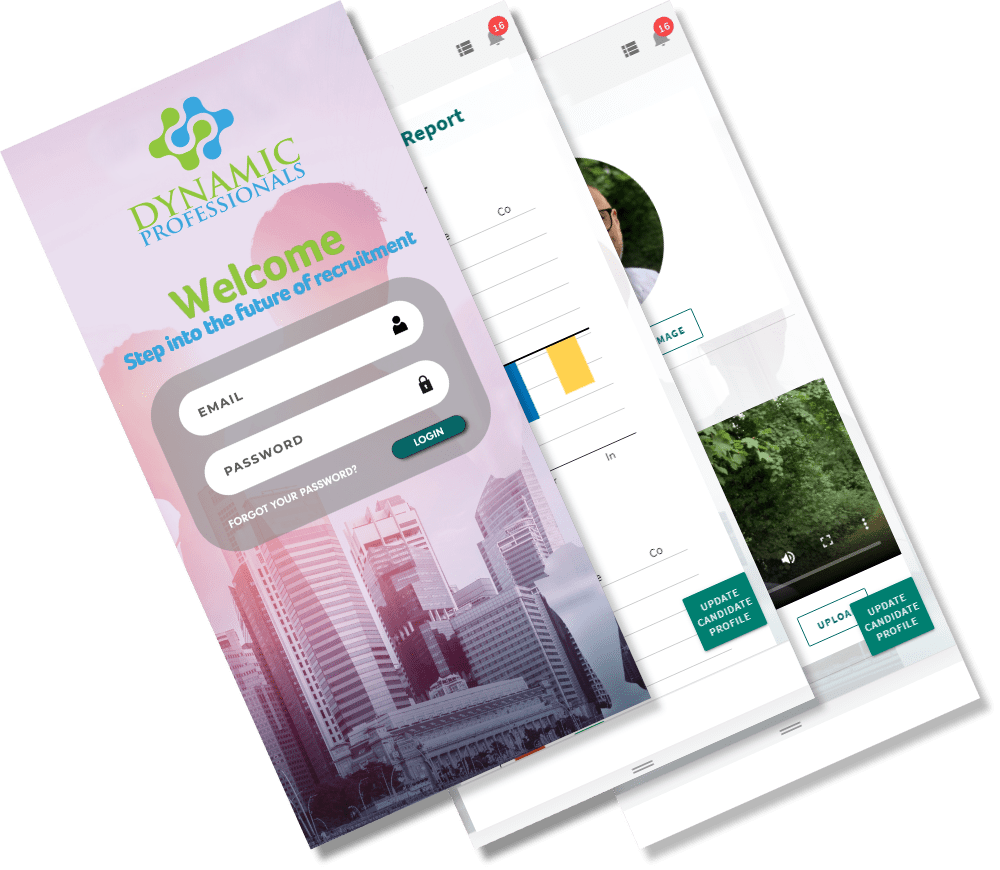 We call this RECRUITMENT AS A SERVICE
R.A.A.S.
Recruitment has finally evolved with Recruitment As A Service (RAAS). We have brought recruitment into the 21st century with scientifically verifiable methodology that will boost your selection process, so you hire and, as importantly, retain the right talent.
Here are the steps in the process;
To show where the client is involved

A total of 15 minutes extra only
The below shows the steps in the process
The only additional step for a client beyond what you will be doing now is benchmarking.
This involves completing a 15-minute online questionnaire about the role
The benefits of this include,
Benchmarking ensures a superior fit to your roles
Scientifically proven to assist you hire the right person
Saving time by not interviewing people who do not match the role at a deeper level
Saving money by hiring people who will stay with the company much longer
A much deeper insight into applicant and tools to assist in their development
HOW OUR SERVICES OUTCLASS THE MARKET
Save Money Save Time  Guaranteed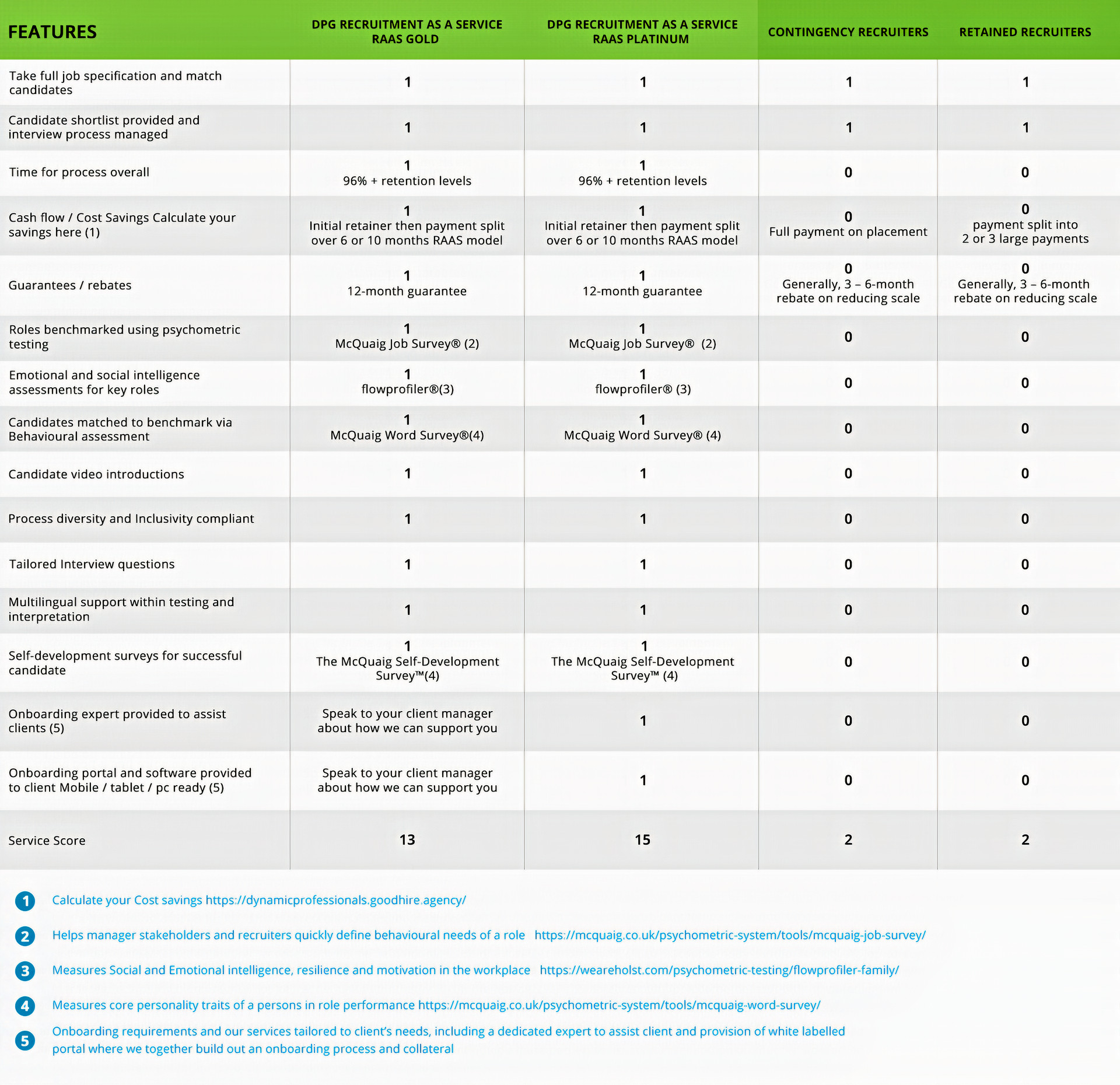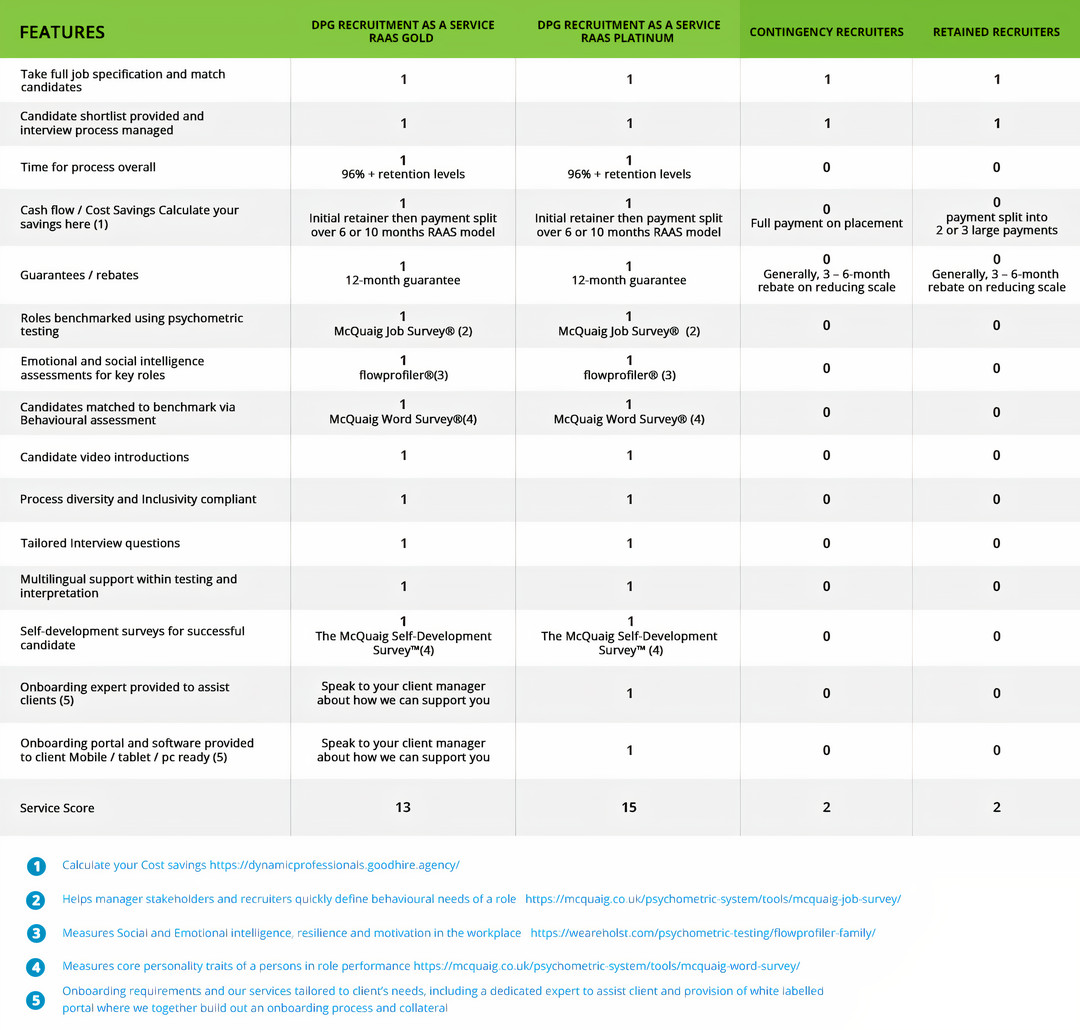 Benchmark 
The McQuaig Job Survey® creates consistency when recruiting.
Establish the behaviors you want in a role. Line managers can identify candidates who are best suited to the role
We create an internal benchmark for every role in the
Reports are emailed within minutes of completion.
Retain
Retention starts right from the beginning, from the application process, to screening applicants to choosing who to interview. In addition, the McQuaig tools we use and report we provide can assist in understanding your new employees at a deeper level. The McQuaig Word Survey® provides you with tools to do so including:
Development and learning styles report
Motivating factors report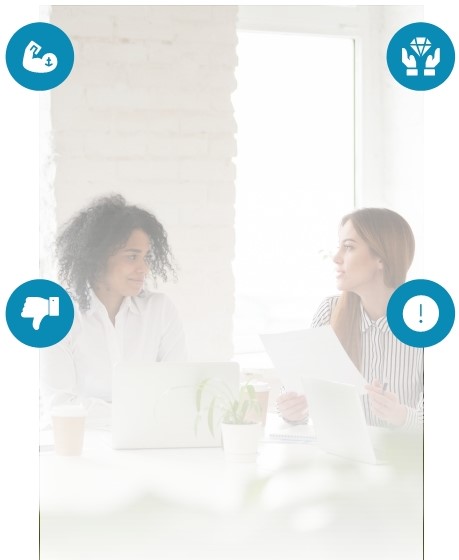 Recruit
We use the McQuaig Word Survey® to:
-Understand what behaviors candidates will bring to the job
-Manage and develop more effectively
-Improve interviews
-Induct more quickly
-Reduce turnover
Develop
The McQuaig Self Development Survey® is a self-development plan and coaching tool of up to 30 pages. It creates a comprehensive development plan based on an individual's natural temperament.
This plan identifies and optimizes an individual's strengths and helps to manage developmental areas that may decrease.
RECRUITMENT AS A SERVICE, (RAAS) SHOWN IN GREEN


With RAAS we seek not only to provide you with scientifically verifiably better recruitment and staffing outcome

We have aligned the costing model of our solution with our client's cash control requirements Why should your smooth cash flow be interrupted when you successfully recruit key individuals? Our model seeks to protect your cash flow.

This example shows the cost to you of the current services on offer from recruitment companies in comparison to our charging model.
The example compares the three cost models for a £50,000 salaried role and fee of 25%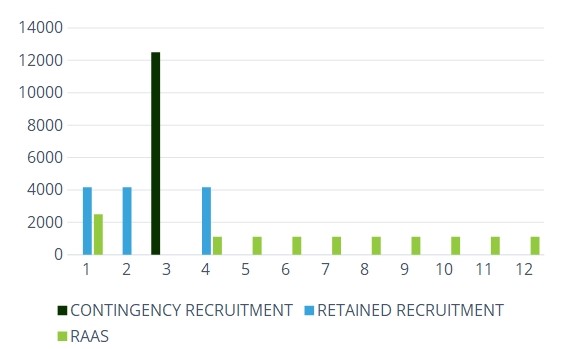 Our Payment Plan Offers You All the Benefits Of Recruitment As A Service
OUR RISK
REVERSAL PROMISE
TO YOU
We are that confident of our service that we offer a 12 month guarantee. This is a game changing difference v's traditional recruitment methods.
If A Candidate We Place Leaves Within 12 Months We Will Replace Them For Free
Benchmarking, Testing, Reports And Consultants Time Interpreting Of Result All Within The Recruitment Costs.
NO QUIBBLES, NO SMALL PRINT , NO PROBLEM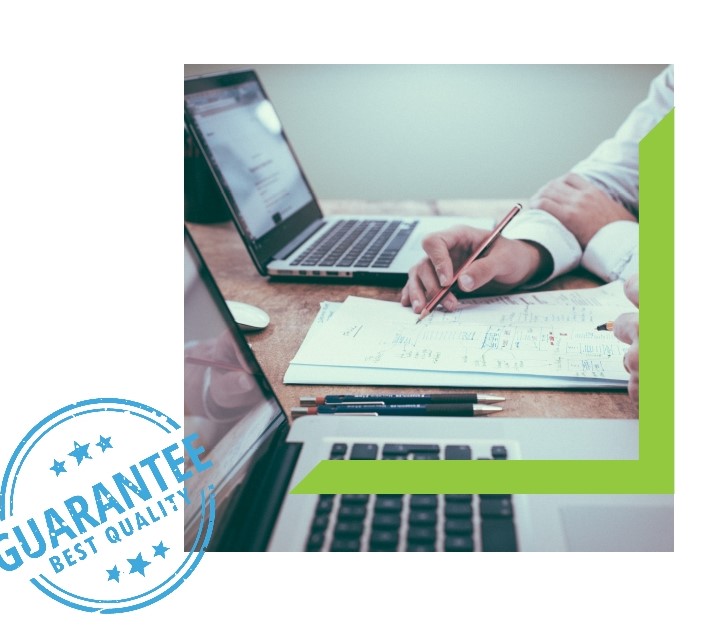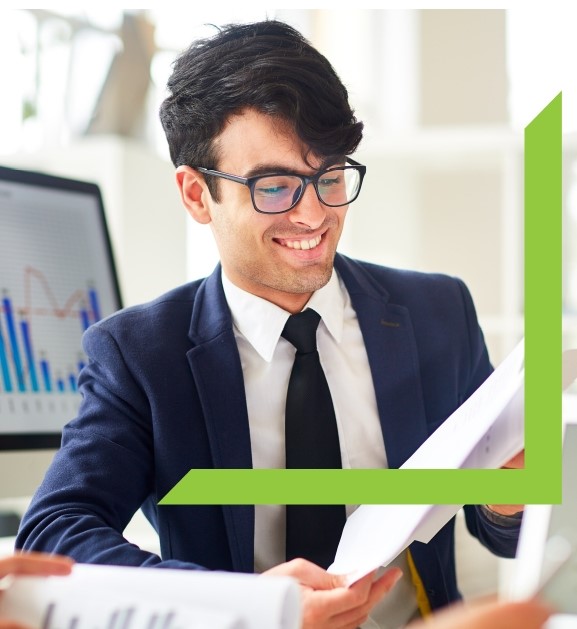 YOUR OWN
QUALIFIED
ACCOUNT

MANAGER
PARTNERSHIP
We stand as your partner in our journey together to provide you with a world class solution. You will be partnered through the process with one of our highly experienced consultants ensuring a smooth and efficient recruitment process.
QUALIFIED
Our Account Managers and Directors are all qualified McQuaig specialists. Each one is qualified to administer and interpret helping you maximize the advantages of taking a scientifically validated approach to staffing and recruitment.
CONTINUOUS IMPROVEMENT
We are committed to continue to offer to our clients the most cutting edge and up to date behavioral and Psychometric testing available we will provide you with the latest and best tools based on the latest research in emotional and social intelligence, resilience and motivation in the workplace
OUR FOCUS ON

DIVERSITY & INCLUSION
Diversity and inclusion have become more than just something HR can check off a list; they've grown into a cultural phenomenon that—when executed correctly—have a direct effect on the bottom line. These days, it's more crucial than ever to ensure that the workplace is properly utilizing and embracing diversity and inclusion.
We founding members of the Diversity and Inclusion charter and have our D &I plans published publicly with them
Our Psychometric and Emotional Intelligence testing and benchmarking are all built to avoid bias and are leaders in promoting D & I , the technical specifications and proof are available at our website (1) and Holst(2) https://thecentreforinclusiveleadership.com/mcquaig-psychometric-system/
Any job advertisements are analysed using scientifically based tools to stop any unconscious bias (3).
Research paper written by Danielle Gaucher, Justin Friesen, and Aaron C. Kay back in 2011, called Evidence That Gendered Wording in Job Advertisements Exists and Sustains Gender Inequality Evidence That Gendered Wording in Job Advertisements Exists and Sustains Gender Inequality (Journal of Personality and Social Psychology, July 2011,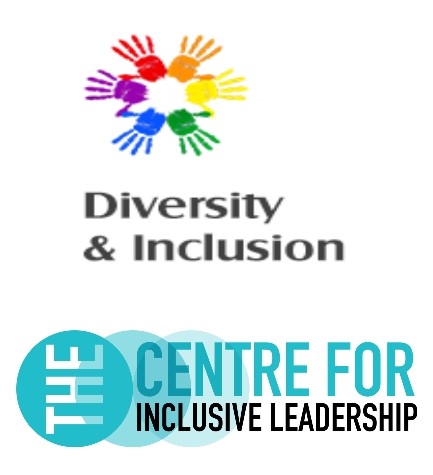 FIND OUT MORE 
WITH 4 FREE
OFFERS

INTERESTED IN FINDING HOW MUCH MONEY YOU LOST LAST YEAR WITH THE WRONG HIRES
Free offer; Try our recruitment process calculator and report, to understand the costs of failed hires https://dynamicprofessionals.goodhire.agency/

INTERESTED IN A BEHAVIOURAL ANALYSIS OF ONE OF YOUR KEY ROLES
Free offer; Try The McQuaig Job Survey® helps managers, stakeholders and recruiters quickly define behavioral needs of a role. Just email with "Job survey" in the subject line

INTERESTED IN YOUR OWN DEVELOPMENT
Free offer: Try The McQuaig Self-Development Survey™ creates a comprehensive development plan based on an individual's natural temperament McQuaig self development Survey . Just email with "Self development survey" in the subject line

INTERESTED IN UNDERSTANDING AN INDIVIDUAL BEHAVIOURAL TRAITS ( even your own)
Free offer: Try The McQuaig Word Survey® measures core personality traits and how a person is behaving in their current role. Just email with " Word Survey" in the subject line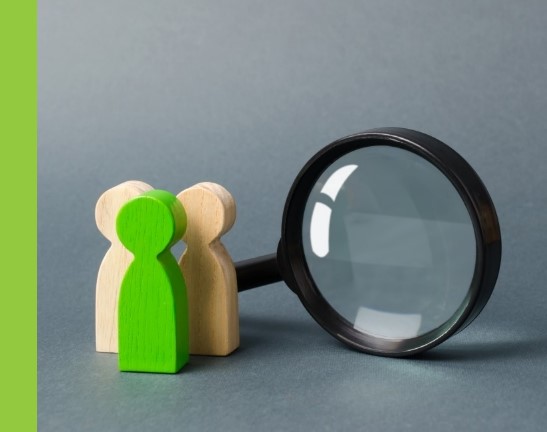 RECRUITMENT AS A SERVICE THE 
EVOLUTION OF RECRUITMENT



Control Cash Flow Through Our Subscription Style Payment Option
No longer pay out huge cheques to recruitment companies, affecting your own cash flow


Copyrigth©dynamic-professionals.net